As I mentioned in my last post, one of the things I want to focus on this year is building up my stores on Spoonflower and Society6. I'll be creating both wall art and patterns, but will probably upload more patterns to start with. I plan to explore lots of different subjects and styles, and get a better handle on the type of designs I want to make. It's fun to have variety, and I don't think I'll ever just work in one single style (although that would be better from a business POV), but at the same time I want to get more focused.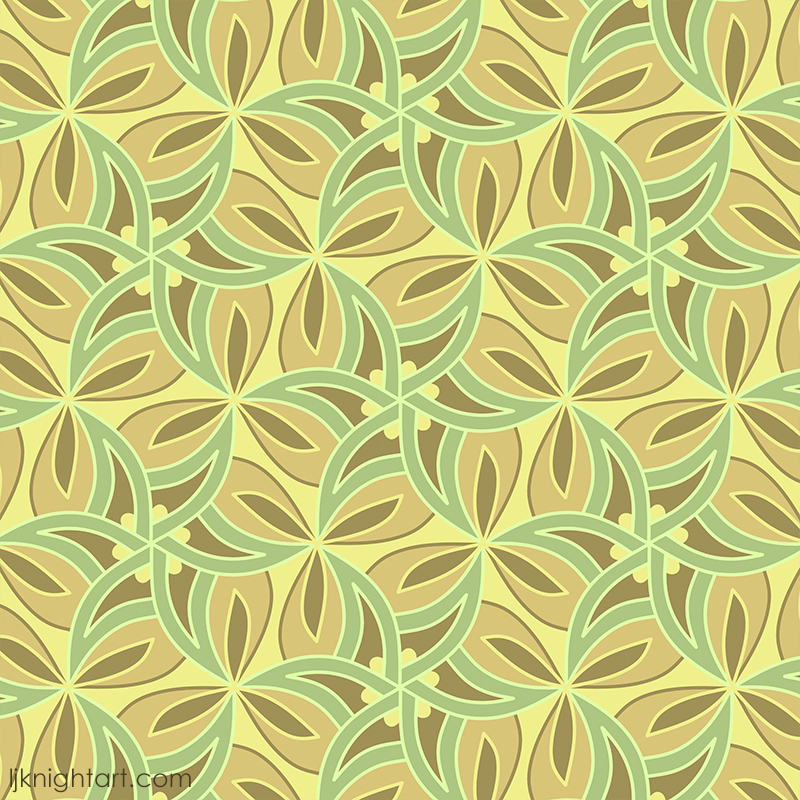 I'm starting off this year with a bunch of new geometric patterns. Some of these are based on the designs in my pattern colouring books, while some are completely new. I think geometrics are a design type I'll always make (although not as my main 'thing'), simply because I like them and find the process relaxing. It's why I have several pattern colouring books – I like to colour them myself!
This first pattern is a new design, and is a mix of warm but fairly muted earth tones. I normally prefer bright colours (and had to resist making this one much more saturated), but want to try some more subtle palettes too.
You can buy this abstract pattern as customisable fabric in my Zazzle store. I've also added it to my shops on Society6 and Pixels, where you can find it on phone cases, pillows and many other great products.
There is no watermark on the printed products.