Here is the second in the new set of geometric patterns that I've created for my stores this month. This one has a simple stylised flower motif in shades of green and light yellow green.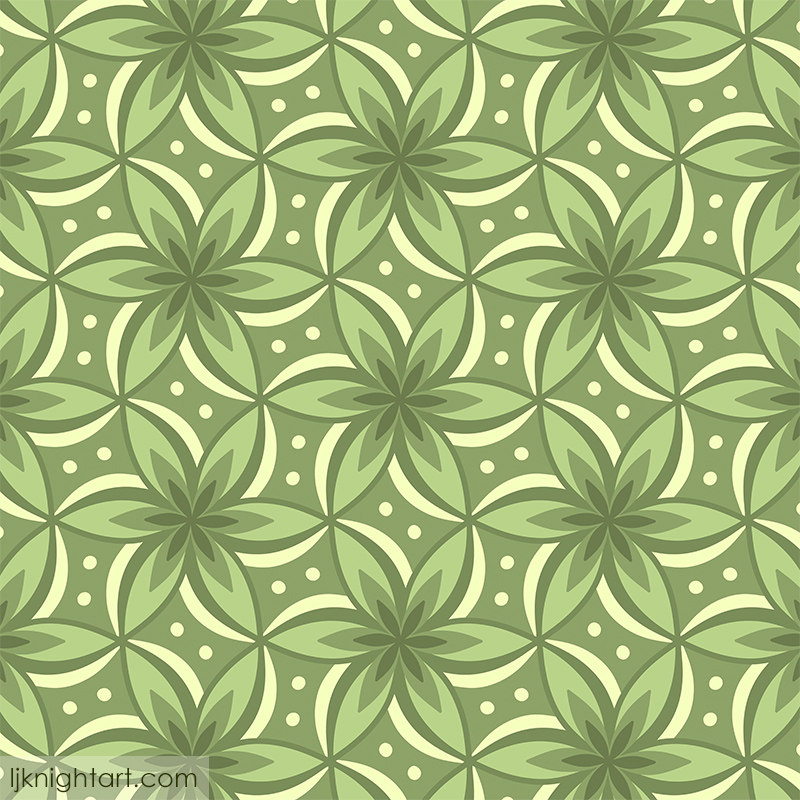 Most of my geometric patterns are abstract, but sometimes it's fun to do floral shapes too. I'm also planning some more traditional looking flower and botanical patterns in basic and half drop repeats. I have a lot of ideas and not enough time to do it all!
This bold geometric floral pattern is for sale as customisable fabric in my Zazzle store, and on lots of products such as pillows, tablet cases, mugs and much more in my shops on Society6 and Pixels.
There is no watermark on the printed products.